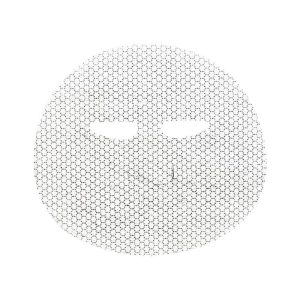 Are you on the lookout for a professional and reliable sheet mask factory to meet your skincare brand's needs? Look no further! We are your one-stop solution for all your sheet mask requirements, whether it's for face masks, body masks, or any other type of skincare product.
Unparalleled Expertise: With years of experience in the industry, we have honed our skills to perfection. We are proud to be a leading sheet mask factory, offering comprehensive solutions to meet your skincare manufacturing needs.
Versatility in Materials: We specialize in a wide range of materials, with a particular focus on cotton. Cotton sheet masks are renowned for their comfort, breathability, and their ability to hold and deliver skincare formulations effectively. Whether you're looking for natural cotton, organic cotton, or any other material, we have you covered.
Tailored Solutions: We understand that every skincare brand has unique requirements. That's why we offer tailored solutions to meet your specific needs. Whether you're interested in face masks, body masks, or any other type of sheet mask, we can accommodate your requests and provide the highest quality products.
Quality Assurance: Quality is our top priority. We ensure that every sheet mask we manufacture meets the highest industry standards. Our commitment to quality control guarantees that you'll receive premium products that align with your brand's reputation.
Professional Support: Our team of experts is here to assist your skincare factory every step of the way. From material selection to formulation development and packaging, we offer professional support to ensure the success of your products.
If you're seeking a trusted partner to supply sheet masks for your skincare brand, we're here to help. Contact us today to discuss your specific needs, and let's work together to create exceptional skincare products that will delight your customers.