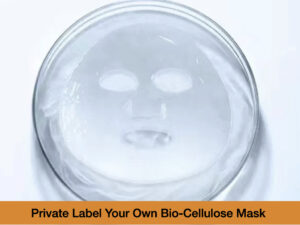 Why bio-Cellulose is the best ?
Different kind of masks is now widely available on the market, from cotton sheet mask to hydrogel masks and of course Bio Cellulose. They are all different but we wanted to let you know why it is so expensive but the most effective mask ever. 
Bio Cellulose tissue has the ability to both absorb and donate the best

moisturizing experience to your skin.

Bio Cellulose fibers are four times stronger than plant-based cellulose. Adding this to our

Nano fibril 3D technology

, our sheet mask adheres to your face like a second skin in order for every part of your skin to get its part of hydration.

It can absorb the essence 60- 700 times by itself, and make the essence penetrate to skin perfectly & deeply.

That is the reason why our sheet mask will always be extremely moist. Once applied, it will deliver a very fresh and relaxing sensation.

Used to be burn-skin medical use. Suit able for after-surgery and aesthetic treatment.

Not to mention that Bio Cellulose masks are 

environmentally friendly as they are 100% biodegradable.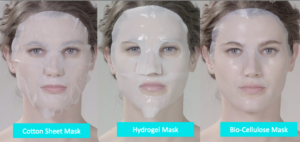 VS. Cotton Fiber Mask
The cotton fiber is very thick, and the texture is rough.

Cotton mask is very poor water retention.

Water evaporates easily. It even sucks moisture of skin.

It is hard to attach on your face, and the cutting cannot fit each face.
VS. Hydrogel Mask
The hydrogel is uneven thickness.

The hydrogel is already made from some serum, so extra serum fill in sachet, is not absorb well.

It is very soft and Smooth but vert easy to fell down.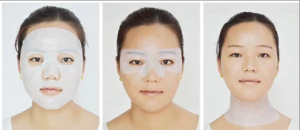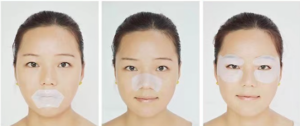 Customize your own shape mask
We can do all kind of bio cellulose mask, from eye bio-cellulose mask, lip bio-cellulose mask, nose bio-cellulose mask, neck bio-cellulose mask, butt bio-cellulose mask, belly bio-cellulose to breast bio-cellulose mask. Ask Ventures Cosmetic to customize your own unique shape and formula bio-cellulose mask, add your preference ingredients and design your own design packing with your LOGO.