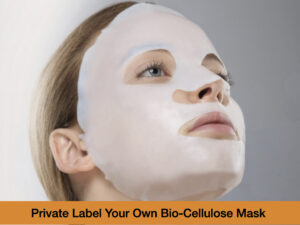 All In One Bio-Cellulose Mask
The total-solution sheet mask, Firming, Brightening and Moisturizing, all in one!!!Bio-Cellulose sheet is the most high-end material which very suitable for after-surgery and aesthetic treatment. Our NO.1 & hot-selling mask for Spa/Clinic brands.
Formulated with 2% Aloe, 1% Cucumber extract, 1% Chamomile, 1% Scentless Chamomile to sooth and calm your skin. Add several moisturizing ingredients like Hyaluronic Acid and silk collagen to hydrate your skin and lock moisture. Peptide and GABA to make your skin feel firming, lifting, repairing immediately. Also, 2% Vitamin B3, Vitamin C, and whitening peptide to let your skin brightening and glowing immediately.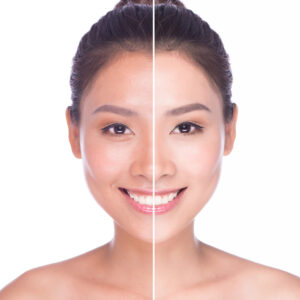 Whitening Your Skin
Niacinamide (Vitamin B3)
Niacinamide also known as vitamin B3, which offers multiple skin benefits such as fading age spots, lightening and whitening of skin. Helps ease redness from eczema, acne, and other inflammatory skin conditions. Minimizes pore appearance. Keeping skin smooth and moisturized.
Ascorbyl Glucoside (Vitamin C)
It absorbed by skin breaks down to vitamin C, which is a highly effective for skin whitening. Also, it improves collagen synthesis and reduces wrinkles.
Oligopeptide-68 (Whitening Peptide)
Stimulate skin growth and repair. A skin-brightening peptide that is claimed to have a unique mechanism of action on lightening both constitutive (our default skin color) and facultative (such as tanning) pigmentation. It works by inhibiting the MITF gene that plays an important role in controlling melanin producing skin cells called melanocytes.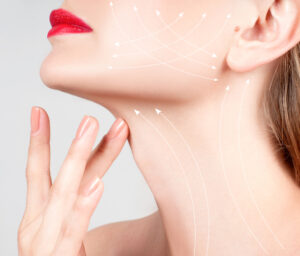 Firming & Tightening 
Acetyl Hexapeptide-8 (Anti-Aging Peptide)
It's designed to reduce wrinkles around the mouth and eyes, and on the forehead and cheeks among other areas. To give you a younger looking, while improves the skin moisture retention that allows the skin to be hydrated.
Aminobutyric Acid (Botulinum Toxin)
To firm your skin and delay the onset of wrinkles. Aminobutyric Acid is an amino acid that can help decrease the appearance of wrinkles. It also good for after-surgery to calm down your skin(like CBD power), and as an add-in to your everyday skincare products to enhance your anti-aging needs.
Pullulan
Provide an instant skin-tightening effect as it adheres to the skin. It is able to quickly form a sheer film that temporarily improves skin's texture and appearance.
Boost Hydration
Hyaluronic Acid
Contains an active moisturizer to support the elasticity of your natural collagen. It is high in moisture to address skin dryness and leave the skin moisturized & healthier.
Allatoin
Keeps your skin moisturized and prevents dryness and irritation, also makes your skin calm & smooth.
Hydrolyzed Silk (Collagen)
Promotes elasticity and a smooth complexion. When used in skincare products, hydrolyzed silk protein helps the skin's water barrier to retain moisture. It also provides a radiant glow.
Panthenol (Vitamin B5)
Helps to keep skin soft, smooth, and healthy. It also has an anti-inflammatory effect that can help stimulate your skin's healing processes. Deeply hydrating, it helps to keep skin quenched by absorbing moisture from the air (clever!)
Glucose
Promote metabolism of old skin, renew your skin to make you look glowing and health.
Chondrus Crispus Extract
Known as red algae, is a type of seaweed that's a rich source of many nutrients for skin, including the pigment beta-carotene and potent antioxidants zeaxanthin, lutein, which help protect skin from the visible effects of blue light exposure. It also provides optimal, natural hydration, softens and soothes your skin.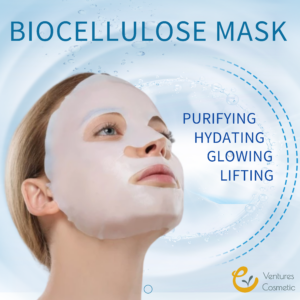 Soothing & Repairing
Aloe Barbadensis Leaf Extract
It offers anti-inflammatory, antimicrobial, antioxidant, humectant, and soothing, anti-itch qualities for skin. It's filled with many natural vitamins and antioxidants such as vitamin B complex, folic acid, vitamin C and 70+ more components. It also help soften hard skin and its zinc has astringent properties that tighten pores.
Tripleurospermum Maritimum Extract
Its anti-inflammatory and soothing properties reducing irritation, itching, and redness of sensitive skin.

Lifting & Brightening Immediately 
We create it as an All In One Treatment Mask to give you a healthy skin, make you deep hydration, repairing, and firming, so you will look brightening from inside out.
Ask Ventures Cosmetic to customize your own unique formula, add your preference ingredients and design your own design packing with your LOGO. Besides, we can do your own shape, from bio cellulose eye mask, bio cellulose lip mask, bio cellulose neck mask, bio cellulose belly mask, to bio cellulose breast mask, or even bio cellulose butt mask. We can fulfill your demand.