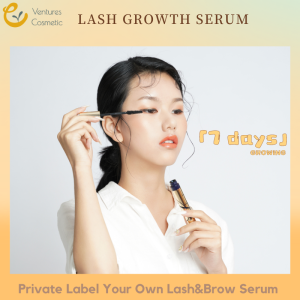 Are you tired of thin, short lashes that barely make an impact? Do you dream of having long, luscious lashes that frame your eyes and enhance your natural beauty? We have the solution you've been searching for – our Rapid Lash Growth Serum.
The Lash Transformation You've Been Waiting For
Imagine waking up every morning with lashes that are longer, fuller, and more beautiful than ever before. Our Rapid Lash Growth Serum is your ticket to this lash transformation. Say goodbye to mascara, fake lashes, and expensive extensions – with our serum, you'll have naturally stunning lashes that are all your own.
How Does It Work?
Our lash growth serum is specially formulated with a blend of nourishing ingredients that promote lash growth and strength. It works at the root of your lashes, stimulating hair follicles to grow longer and thicker. You'll start to see results in just a few weeks, and the full effect in as little as a few months.
Why Choose Our Rapid Lash Growth Serum?
Proven Results: Our serum has been rigorously tested and proven to deliver the results you desire. You can trust the science behind our product.
Easy to Use: Applying our serum is quick and hassle-free. Just a simple swipe along your lash line before bedtime is all it takes.
Natural Beauty: Unlike fake lashes or extensions, our serum enhances your natural beauty. You'll feel confident and radiant with your own, stunning lashes.
Safe and Gentle: Our formula is safe for all skin types and doesn't cause any irritation. It's ophthalmologist-tested and approved.
Cost-Effective: Say goodbye to the ongoing costs of lash extensions and endless tubes of mascara. Our serum is a one-time investment for long-lasting results.
Join the Lash Revolution
Countless individuals have already discovered the secret to longer, more beautiful lashes with our Rapid Lash Growth Serum. It's time for you to join the lash revolution and experience the confidence and allure that comes with stunning lashes.
Are you ready to transform your lashes and your look? Try our Rapid Lash Growth Serum and watch your lashes grow to new lengths. Embrace the beauty of natural, long lashes – it's just a swipe away. Say hello to the lashes you've always dreamed of!