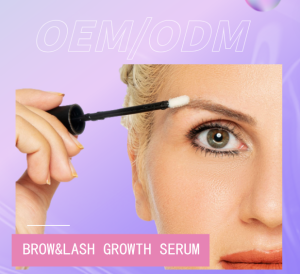 Lash Boosting Serum
An intensive treatment formula that will dramatically increase lash count, thickness and length within 30 days. Customize with Capixyl 3% to 5% has been formulated to grow more lashes, renew existing eye lashes, and repair damage caused by false lash extensions.
By combining the power of proven growth-inducing peptides like Acetyl Tetrapeptide-3, Copper-Peptide, Hyaluronic Acid and EGF, Ventures Cosmetic Brow & Lash Growth Serum works at the root to promote new growth, increase overall shaft thickness and prolong the growth cycle of lashes. This give you dramatic lashes without the need for extensions that can cause damage.
Ask ventures cosmetic to make your own brand BROW & LASH GROWTH SERUM, from your own formula to your own design logo package.