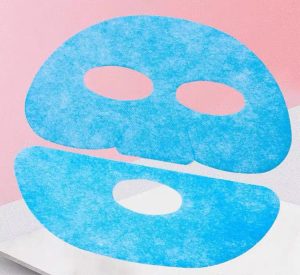 Innovative melting collagen sheet mask, which is a sheet mask with collagen and hyaluronic acid to firm and smooth the skin. The mask has a milky essence texture, that is slightly thicker and richer than usual. This premium sheet mask is made out of thin microfibre, it will melt and let collagen absorb into your skin perfectly. 
Collagen helps to maintain the firmness, smoothness of the skin, to remove fine line & wrinkles. Hyaluronic acid works as a humectant that absorbs moisture to its self and delivers that moisture into the skin. This makes the skin immediately feel hydrated, and lock-in moisture. It's like collagen supplement!
Take our collagen sheet mask and put on face, you toner spray on your face, to make the collagen sheet melt, and penetrate into your skin. Gently press and massage the remaining essence to aid absorbing.