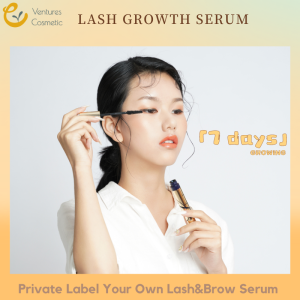 Are you tired of sparse, thin lashes and eyebrows that lack the definition you desire? We understand the frustration that comes with wanting naturally thicker, stronger lashes and brows. That's why we've created our Brow & Lash Gel, the solution to your beauty woes.
Unlock the Power of Brow & Lash Gel
Imagine waking up every morning with brows and lashes that are naturally thicker, fuller, and more defined. No more struggling with makeup to achieve that look – our Brow & Lash Gel is here to make it a reality.
How Does It Work?
Our Brow & Lash Gel is specially formulated to nourish and strengthen your brows and lashes from the root. Packed with enriching ingredients, it encourages hair growth, making your brows and lashes thicker and more resilient. With regular use, you'll start noticing a visible transformation in just a few weeks.
Why Choose Our Brow & Lash Gel?
Proven Results: Our gel has been rigorously tested and proven to deliver the results you desire. You can trust the science behind our product.
Easy Application: Applying our gel is quick and easy. Just a simple swipe along your lash line and over your brows is all it takes. It's a hassle-free part of your daily routine.
Natural Beauty: Unlike makeup or extensions, our Brow & Lash Gel enhances your natural features. You'll feel confident and radiant with your own, stunning brows and lashes.
Safe and Gentle: Our formula is suitable for all skin types and doesn't cause any irritation. It's ophthalmologist-tested and approved.
Cost-Effective: Say goodbye to the time and money spent on brow pencils and lash treatments. Our gel is a one-time investment for long-lasting results.
Experience the Beauty of Naturally Thicker Brows and Lashes
Countless individuals have already embraced the power of our Brow & Lash Gel to achieve thicker, stronger brows and lashes. It's time for you to join them and experience the confidence and allure that comes with naturally enhanced features.
Are you ready to unlock the beauty of naturally thicker, stronger brows and lashes? Try our Brow & Lash Gel and witness the transformation you've been dreaming of. Embrace the beauty of naturally enhanced features – it's just a swipe away. Say hello to the brows and lashes you've always wanted!