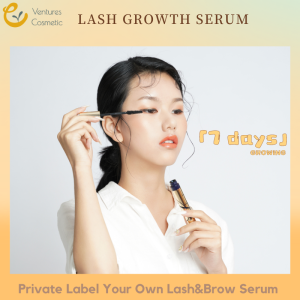 The power of well-groomed brows can't be overstated. They frame your face, enhance your features, and make a statement. If you're looking to establish or expand your brow brand, look no further. We're your all-in-one solution for brow growth serum, brow gel, and brow pencil – the perfect trifecta to create a comprehensive line of exceptional brow products.
The Brow Growth Serum: Nourish for Fullness
Full, lush brows are in high demand, and our Brow Growth Serum is here to help your customers achieve them. Enriched with powerful, natural ingredients, our serum nourishes and revitalizes brow hair, promoting healthier, thicker, and more beautiful brows.
The Brow Gel: Shape and Define
Brow grooming is incomplete without a great brow gel. Our Brow Gel provides the finishing touch to your customers' brows, shaping and defining with ease. It tames unruly hairs and keeps brows in place all day, enhancing their natural beauty.
The Brow Pencil: Precision and Perfection
For those who want to take their brow game to the next level, our Brow Pencil offers precision and perfection. It's the ideal tool to fill in sparse areas, create sharp angles, or achieve a bold, defined look. The pencil glides on smoothly, making it easy to achieve the perfect brow every time.
Why Choose Us for Your Brow Brand?
Complete Product Line: We offer everything you need to create a full range of brow products. You won't need to work with multiple suppliers – it's all under one roof.
Quality Assurance: Our products are formulated to the highest industry standards, ensuring safety and efficacy for your customers.
Customization: Whether you have specific formulas in mind or want to create something entirely unique, our customization options give you the freedom to shape your brand's identity.
Low MOQ: We understand that not everyone wants to start with huge quantities. Our low MOQ makes it easier to get started and test the waters without a significant financial commitment.
Your Brow Brand, Your Vision
With our Brow Growth Serum, Brow Gel, and Brow Pencil, you can establish or expand your brow brand with confidence. We're more than just a supplier; we're your partner in bringing exceptional brow products to the market. We work closely with you to understand your brand's vision, target audience, and goals, ensuring the products we create align perfectly with your vision.
So whether you're just starting out in the world of brow products or looking to diversify your existing line, our comprehensive services are here to support you. Together, we'll create brow products that elevate your brand, capture your customers' hearts, and transform their brow game.
Ready to take the next step in your brow brand journey? Contact us today and let's embark on the path to creating exceptional brow products that make your brand shine. Your success in the brow beauty industry starts here.