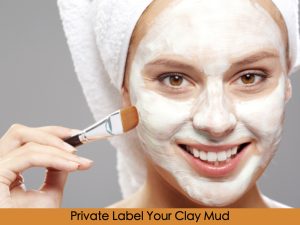 Why do you need clay mask?
If you do have large pores, dry skin, blackheads, and oily skin, you will have to use clay mask twice a week to detox your skin. 
Kaolin Clay is Deep Cleansing & Pore-Cleansing 
White Kaolin Clay is from mud, which is rich in mineral, silica and with a neutral pH. Particles are very tiny and are charged with microelectronic. They have excellent ability of cleaning which can easily absorb impurities and remove oil from the skin.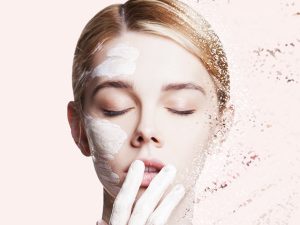 Vitamin E Oil + Citrus Limon Peel Oil + Citrus Paradisi Peel Oil
Topical vitamin E oil can be used to relieve chapped, dry skin.

Since vitamin E promotes cell turnover and regeneration, using it on dry skin

generate new cells to the surface faster.

Lemon essential oil can kill bacteria that may get trapped in pores and cause breakouts. It can also clarify your skin, gently

exfoliating dead skin cells that so often become trapped in hair follicle and pores.

Peel oil (Citrus paradisi) contains naturally occurring alpha hydroxy acids (AHAs) that help

promote smoother, younger looking skin

by increasing the rate of cell renewal.
CalmYang™ + Waltheria Indica Leaf Extract
CalmYang is an active ingredient with strong anti-irritation and soothing properties, made from 7 plant extracts known for their soothing actions, chamomile, licorice, centella, rosemary, Baikal skullcap, tea and Japanese knotweed. It is efficiently soothes irritated skins and suitable for sensitive skin.
Waltheria Leaf extract form has antioxidant and skin-calming benefits and may also help reduce the population of harmful microbes on skin's surface while the oil form can be a skin irritant.
Glowing, Brightening and Baby Skin
Q10
It provides skin and with it helping to support the production of collagen, that help to fight the signs of aging lip and make you look young, and healthy skin.
Vitamin B3
Niacinamide can help your skin grow a ceramide (lipid) barrier , which can, in turn, helps retain moisture, while makes your skin tone lighter, and brightening.
Vitamin B5
It works as a moisturizer on the skin and enhances the healing process of skin wounds, while providing protection and enhancing the natural repair process.

The Vacuum Cleanser for skin
Use 2-3 times a week, give you deep pore-cleansing and soothes pores.
Controls oil, balances skin moisture.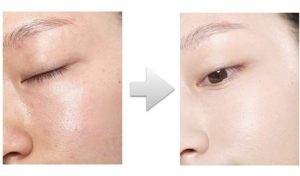 Renew & Give you a healthy skin
Efficient detoxification, expelling toxics and oils.

Improve facial dullness and brighten skin.

Promote cell metabolism cycle, lift and tighten skin.

Improve your skin condition, and give you a healthy, glowing skin.