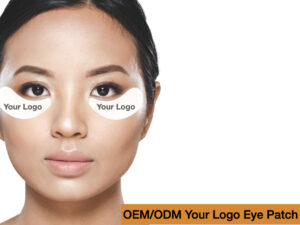 How to K.O your wrinkle & fine line?
How to kill your eye problem? Black eye, dark circle, wrinkle, puffiness! 
Our Firming & Anti-wrinkle hydrogel eye patch saves your eye ASAP! Pure Hydrogel Infusion Technology helps provide immediate anti-wrinkle, revitalization and radiance benefits.
Formulated with multiple peptide, moisturizing and brightening ingredients, that helps reduce the appearance of fine line and remove dark circle.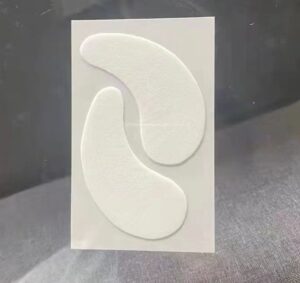 Special Technology & Gel patch
Front Side- Elastic fabric Special fabric with excellent elasticity and resilience.
Back Side- Hydrogel Layer High concentration of dry hydrogel coding on the fabric and with active ingredient inside to firm & lift your skin, attaches on your skin tightly.
Use 40nins – 8hrs
Fully stick on your face, so you can use it anywhere and anytime, and even wear when you sleep overnight.
Anti-Aging, Hydrating & Brightening Multiple Peptides to reduce fine line, and wrinkle.

Hyaluronic Acid, aloe extracts to lock moisture.

Vitamin B3 and Collagen to reduce dark circle and make your eye glowing.
Hot-Selling in the market
Chanel LE LIFT : Firming – Anti-Wrinkle Flash Eye Revitalizer

DIOR Backstage Eye Reviver Patches

Shiseido Benefiance WrinkleResist24 Pure Retinol Express Smoothing Eye Mask

Make Your Eye Care Set (A two-step)

1. Starts with an intense roll-on serum

2. Apply Hydrogel patches, and leave it for 40mins or overnight.

3. Or design an eye cream after eye patch

Reference Video of eye patch: https://www.youtube.com/watch?v=M3T apWeK9Nw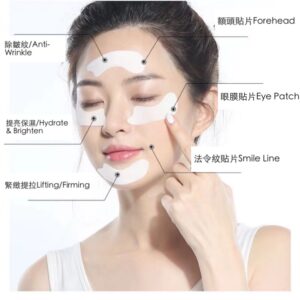 Multi-Parts Patches
Forehead Patch

Eye Patch

Smile line Patch

Neck Patch

Chest Patch

V Chin Lifting Mask

Customized size/shape
No Surgery Solution! Remove Your Forehead Line, Frown Line, Smile Line. Lift Your Chin, Neck Skin.