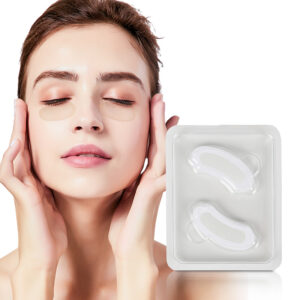 1800 Needles to Boots Your Skin
Micro needle patch can be used under your eyes to promote collagen and solve all your eye problems, which can lead to firmer, more youthful-looking skin. But it also can be used for your smile line or forehead line as well. Non-invasive soluble micro-needles, using transdermal drug delivery technology to supplement the skin with 90% hyaluronic acid, directly to the deep skin, the absorption rate of up to 99%, so as to achieve a good effect of wrinkles.
90% Hyaluronic Acid with Vitamin A & Acetyl Hexapeptide-8
✔Retinol has many skin-clearing and anti-aging benefits. Retinol increases the thickness and elasticity of your skin, slows the production of melanin, reduces inflammation and prevents clogged pores
✔Acetyl Hexapeptide-8 is designed to lessen the appearance of wrinkles by preventing muscle contractions, similar to Botox. Stimulates collagen production: The ingredient also promotes the production of collagen, which plays a role in keeping our skin firm and smooth.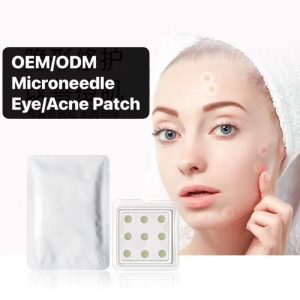 Customize Shape to fit your demand
The patch is not only used for eye area, you can use for everywhere of your face skin to kill fine line & wrinkle.
✔Reduce the wrinkle, fine line
✔Reduce the puffiness and dark circle
✔Boots collagen to make your eye rejuvenate and lift under-eye skin
✔Give moisturizing, brightening and glowing look