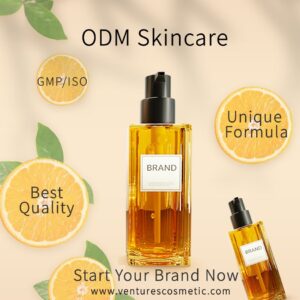 Royal Jelly + Multi-Peptide Anti-Wrinkle Serum
Are you worry about your smile line, forehead line, and wrinkle???
The best way to smooth lines is to give them a hefty dose of peptides. Formulated with high % of royal jelly and multiple peptide, Botox.
When you apply our serum and do massage for your face for 10-15mins, you can see amazing result. Immediately remove your smile line and forehead line in 15 mins. 
For aging line, like wrinkle nearby your eye area and fine line on face, it takes 3-4 weeks to reduce.
Royal Jelly
Contains an overachieving acid called 10- hydroxy-trans-2-decenoic acid,which "stimulates fibroblast production in collagen," King explains. By increasing skin's collagen production, royal jelly can help treat and prevent fine lines, wrinkles, and skin sagging.
LIFTISS® SB
It is an eco-designed natural active ingredient titrated in tightening polysaccharides and in plumping NMF-like free sugars and alpha- hydroxy acids, delivering a complete instant solution against visible wrinkles and to prevent their worsening. (Specially for smile line, forehead line)
Niacinamide (Vitamin B3)
It reduces fine lines and wrinkles after prolonged use. A 12-week clinical study of a topical 5% niacinamide emulsion demonstrated a 21% improvement in fine lines along with a 14% skin tone clarity and 15% radiance improvement.
Neosolue Aqulio
It is a water and oil soluble ester. Enhances water soluble active ingredient penetration effect. Provides both moisture retention and non-greasy texture. Improves mascara and keratotic plug cleansing ability, to make skin glowing and look younger. 
Matrixyl 3000®
Helps bring back necessary moisture to depleted skin cells, helping to improve glow and your skin's vibrancy. It stimulates the growth of new collagen, elastin, and hyaluronic acid which aids in refilling wrinkles naturally from within the skin.
Palmitoyl Oligopeptide-7
It is an engineered amino-peptide that when added to a culture of fibroblasts (key skin cells), stimulates collagen, elastin and glucosaminoglycans production. These are the key components of healthy-looking skin.
Argireline®
Reduces wrinkles by up to 30% after 30 days of application while other users experience a reduction of lines of less than 10% over the same time span.