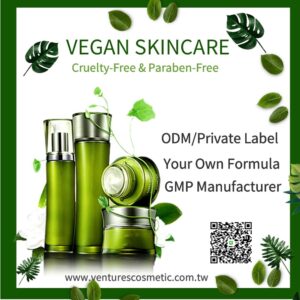 Multiple Plant Extracts
Formulated with multiple plant extracts, includes Centella Asiatica Extract, Chamomilla Recutita Flower Extract, Glycyrrhiza Glabra Root Extract, Camellia Sinensis Leaf Extract, Polygonum Cuspidatum Root Extract, Rosemarinus Officinalis (Rosemary) Leaf Extract, Scutellaria Baicaliensis Root Extract to give you skin deep hydrating, refreshing, glowing and inflammation.
Camellia Sinensis Leaf Extract
Green tea extract is included to provide antioxidant and anti-inflammatory benefits, which may help to soothe and calm the skin while also providing protection against collagen degradation and skin discoloration.
Chamomilla Recutita (Matricaria) Flower Extract
Chamomilla recutita flower extract is an oily substance made from the flower of the chamomilla recutita, which helps bind moisture to the skin. It is also an anti-inflammatory properties.
Centella Asiatica Extract
It is rich in amino acids, beta carotene, fatty acids, and numerous potent phytochemicals. Extracts have been found to calm inflammation, speed wound healing, stimulate new cell growth, build collagen, and improve circulation.
Nourishing Your Skin
Geranium Maculatum Oil
Geranium Oil's astringency makes it beneficial for tightening skin that is affected by symptoms of aging, such as wrinkles. To firm the appearance of sagging skin, simply add 2 drops of Geranium Essential Oil to a face cream and apply it twice daily until there are visible results.
Vitamin E Oil
It is a powerful antioxidant that may be effective at reducing UV damage in skin. And vitamin E applied topically may help nourish and protect your skin from damage caused by free radicals. Also, it helps increase nutrient levels and reduce stretch mark. Scars and brown spots can with the help of this natural skin tone lightener.
Deep Hydrating 
Glucose
Promote metabolism of old skin, renew your skin to make you look glowing and health.
Beta-Glucan
It is suitable for all skin types including acne-prone skin due to its bacteria-fighting properties, It is clinically proven to significantly reduce redness, speed up the acne healing process, and soothe irritated skin.
Hyaluronic Acid
Contains an active moisturizer to support the elasticity of your natural collagen. It is high in moisture to address skin dryness and leave the skin moisturized & healthier.
Allantoin
Keeps your skin moisturized and prevents dryness and irritation, also makes your skin calm & smooth.
Pullulan
Provide an instant skin-tightening effect as it adheres to the skin. It is able to quickly form a sheer film that temporarily improves skin's texture and appearance.
We can customize your own vegan formula, paraben-free and cruelty-free of serum and night cream, also toner, design from your preference ingredients, ideal function, and special request. More than 18 years experience lab team, to support you start 0 to your amazing products launch!!!