Clean All Your Makeup & Suitable for All Skin Types
It is important to use makeup remover every day to completely remove foundation, eye makeup, and lipstick to allow the skin to "breathe" and prevent blocking your pore and blemishes, or redness. Once you have clean & fresh skin, all following skincare treatment can effectively penetrate to your skin.  
Gently remover makeup and impurities with our Gel Makeup Remover. The gel-like formulation is gentle and leaves skin feeling soft, clean and refreshed.  
Removing your lipstick, eyeshadow, brow color and all makeup. Delivering illuminating properties, the transparent gel cleanser leaves skin feeling clean, revitalised and radiant.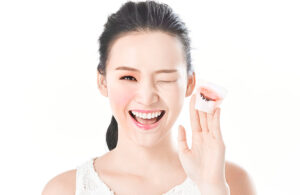 Formulated with vegan, and paraben-free ingredients, also add extra nourishing ingredients to make your skin feel moisturizing and brightening. 
You can choose your own makeup remover gel in preference container, like tube, press plastic bottle or glass bottle. 
But if you need regular Cleansing Gel, Amino Acid Cleansing Cream, Cleansing Foam or Cleansing Wipe, all we can do OEM for you.