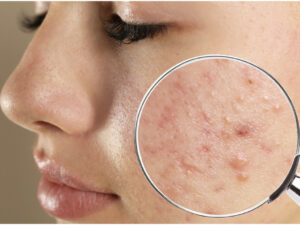 What causes acne, exactly?
When skin pores get clogged, usually by dead skin cells, oil cannot discharge and accumulates in the pore and under the skin, creating a whitehead or blackhead. How to create your own acne skincare line, please check the below comment to start your own private label acne collection, follow this routine you will kill your acne!!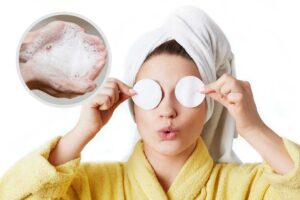 Amino Acid Clear Foaming Cleanser for Acne-Prone Skin
If you do not remove your makeup clearly and do not use cleanser to remove all your dirt, your skin will stock lots of dirt and block pores. Therefore, the most important thing is to clean your face. 
Formulated with mild cleansing complex and Salicylic acid that minimizes irritation and thoroughly removes impurities and exfoliate dead skin cells. Combination of amino acid and tea tree oil provides your skin with an effective yet gentle cleansing effect and hydrating.
Salicylic Acid & BHA Toner 
Like the hot-selling Paula's Choice 2% BHA Liquid Exfoliant is effective and good for daily use. After washing your face, use the toner for the first skincare. Your skin becomes dull, dry and congested when dead skin cells build up on its surface. Beta hydroxy acid (BHA, also known as salicylic acid) mimics the natural exfoliation process. Exfoliates dead skin cells while clearing pores for a more even, radiant tone, plus visibly reduces fine lines and wrinkles to reveal remarkably smoother, younger-looking skin, while unclogging and clearing pores.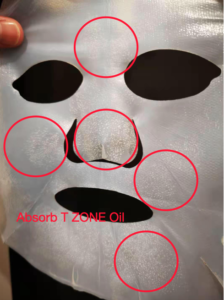 TOTAROL™ Purifying, Detoxifying & Pore-Cleansing Bio-Cellulose Mask For Acne 
Totarol™ is a natural plant-derived preservative, it comes from the totara trees of New Zealand. it's natural antibacterial properties. It has been shown to be massively effective when used to fight against acne-causing bacteria. As it is a plant-derived extract it should be non-irritating and suitable for sensitive skin. Besides, it's a high potency antioxidant, 3 times stronger than Vitamin E! This means that it is a strong force in fighting free radicals, which lead to skin aging.
We will formulated the bio-cellulose with Totarol, benzoyl peroxide, salicylic acid, alpha-hydroxy acids, retinol, tea tree oil, and sulfur, those are good for fighting the acne problem. 
After the toner use our bio-cellulose mask to clean your pore, the bio-cellulose is made by coconut water which is very good for sensitive skin. Also using for 40mins, it will absorb your oil from face, especially T-zone. It is extremely good for purifying, pore-cleansing.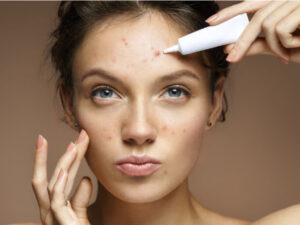 Tea Tree Oil, Tea Tree Serum & Tea Tree Oil Cream
After basic cleansing and moisturizing, you can put serum, cream or oil to straighten the skin treatment.
Formulated with active ingredient to take control of acne and daily damage from the environment. Tea tree oil has skin-soothing properties and is also an antioxidant, multiple acid and vitamin C help brighten, while skin's natural defenses are reinforced with non-fragrant plant extracts and Vitamin B5.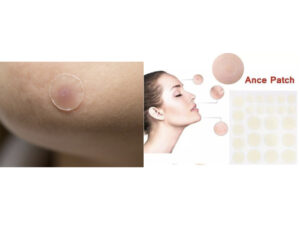 Acne Spot Dots 24pcs/36pcs
After all skincare routine, use the acne spot dot at your acne, which is effectively to reduce inflammation and accelerate healing – for visibly smaller blemishes in under one day.
If you do have problem for your acne, please follow up the acne treatment steps, you will improve your skin, contact us for your own acne skincare collection now. Customize formula for your demand, from the LOW MOQ for the serum, cream, cleanser and mask.