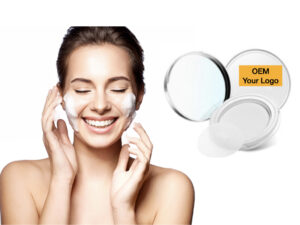 Innovative 3 in 1 Cleansing Soap Paper
Makeup removing

Deep Cleansing, Clean dirt and makeup from your skin and no dryness or

tightness after washing.

Moisture generating , nourishing skin.
Vegan & Eco-Friendly Ingredients
Ultra thin : only 0.01mm with 5cm diameter.
Natural : made by plant extract which is very good for
sensitive skin.
Gentle : pH between 5.5 and 6, helps to remove makeup from your skin without tightness or dryness.
Eco-Friendly : Use water to clean all the dirt and the soap paper will extremely disappear.
Convenient : Small pack, easy to carry and travel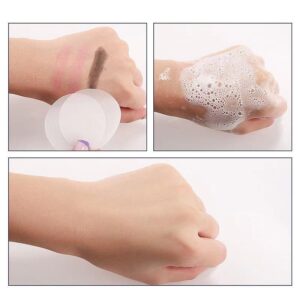 How to use?
Soak with water on the hand.

Dissolve in water and rub to bubbles.

Clean your face deeply.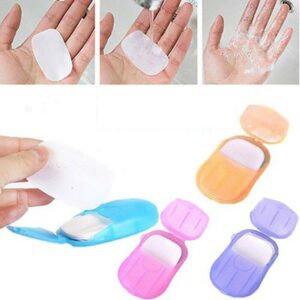 Package and Shape
You can choose the round one in the cushion pack which looks premium and high-end. Also you can target the product to be the soap paper for washing hand, make the square size and pack into the plastic soap container. 
If you are looking to create a vegan and eco-friendly cleanser, it will be the innovative and market differential product.