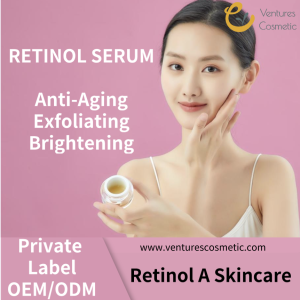 Spherulite™ R-10 Microencapsulated stabilised retinol
The advanced microencapsulation technology of Spherulite™ R10 allows the protection of retinol, a gold standard for skin ageing which influences a variety of cellular processes, in the multi-layered crystalline microcapsules. Its non-ionic nature enables better penetration into the skin where the retinol is slowly released, thus preventing any adverse reactions such as skin irritation.
Retinol, a form of vitamin A, is an ingredient added to skin creams, lotions and serums. It has anti-aging effects and can help clear acne. 
Benefit
Retinol increases skin cell production (proliferation).

It helps unclog pores

.
Retinol also exfoliates your skin and increases collagen production, which can

reduce the appearance of fine lines and wrinkles, giving your skin a fresher, plump appearance.

Decreases of crow's feet wrinkles and significant improvement of skin texture with smoothing effect in 28 days (clinical test).

Reduces the volume of nasolabial wrinkles by -37.3% in 56 days (clinical test).
Applications
Anti-ageing Vitamin A serums or creams, anti-ageing Retinol serum products for the reduction of deep wrinkles, intensive treatments for facial rejuvenation,nasolabial anti-wrinkles products, anti-crow's feet products, anti-age spots serums, skincare for mature skin.
Reference: https://www.givaudan.com/fragrance-beauty/active-beauty/products/spherulite-r10