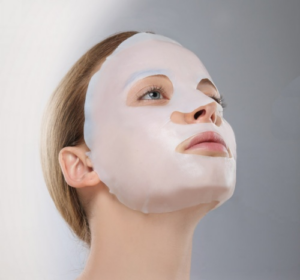 Facial Mask market will be reach USD 10540 million
The global Facial Mask market is projected to reach USD 10540 million by 2028 from an estimated USD 5493.1 million in 2022, at a CAGR of 11.5% during 2023 and 2028.
There are several forms of sheets masks that are accessible in the market such as mud, clay, hydrogel sheet, cotton/microfiber, knit sheet, bio-cellulose sheet, and non-woven. Bio-cellulose masks are known to be made from cellulose that are acquired from certain bacteria in highly controlled laboratory environment. As the found cellulose is collected and purified to manufacture the products. Sticky property of cellulose makes the marks adhere firmly to the skin and does not let the ingredients to disappear.
Bio-Cellulose Facial Mask Market is booming in near Future 2023-2029
The bio cellulose face sheet market is expected to witness market growth at a rate of 13.6% in the forecast period of 2022 to 2029. The rise in the awareness regarding the benefits of sheet masks such as skin hydration and anti-aging is escalating the growth of bio cellulose face sheet market.
Some of the major players operating in the bio cellulose face sheet market are AMOREPACIFIC US, INC., L'Oreal S.A, Christian Dior SE, The Estée Lauder Companies Inc., LG Household & Health Care Ltd., ORGAID., Taiki Group, Biocrown Biotechnology Co. Ltd., The Face Shop, House of Beauty India, Kracie Holdings, Ltd., YUNOS, STARSKIN., SUGAR Cosmetics., and Lakmé among others.
Reference:
https://www.marketwatch.com/press-release/facial-mask-market-2023-share-growing-rapidly-with-recent-trends-development-revenue-demand-and-forecast-to-2028-119-pages-report-2022-12-01
https://www.marketwatch.com/press-release/bio-cellulose-facial-mask-market-is-booming-in-near-future-2023-2029-2023-01-11