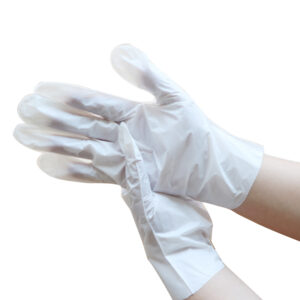 OEM/ODM Orange Moisturizing & Brightening Hand Mask/Gloves 
The Hand Mask can enhance skin elasticity, reduce visible signs of age and providing intense moisture. Replenish hand skin nutrition and make your hands younger, soft and brightening. A lot of SPA, Nail Salon, Polished Nail Bar make their own label hand mask and foot mask products for their customers. They provide hand mask and foot mask for their customers use after nail pedicure. Make you feel super nourishing.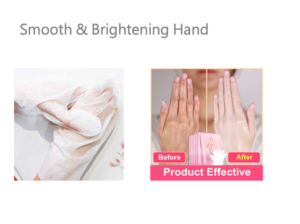 Smoothing, Hydrating and Brightening Hands
Specially fit designed hand gloves mask contain hydrating ingredients that penetrate the upper layer of the skin. We will add active ingredient Babassu Oil, Panthenol and Niacinamide to repair your hands, remove aging line. Also moisturizing ingredient like Hyaluronic Acid, orange oil, Allantoin to make your hand skin feeling soft & brightening.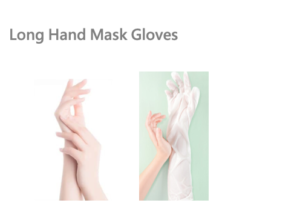 White Short Gloves and Long Gloves Options
Depends on your preference, we can customize formula and size by your demand. 
Easy to Use
Wear the Gloves for 20-30 minutes, massage with both hands during use. You can use while using your phone, read book and do anything; especially suitable for nail salon, when customers finish their hand pedicure they can wear our hand gloves, while doing their foot pedicure. Remove the hand mask, gently massage the hands to absorb, then wash with water. See more detail in below video or https://www.youtube.com/watch?v=jsVsdj-A1dI
Make an inquiry now or email us if you want to create your own hand mask and foot mask for your nail salon. OEM/ODM Hand Mask, Private Label Hand Gloves. Email: sales@venturescosmetic.com