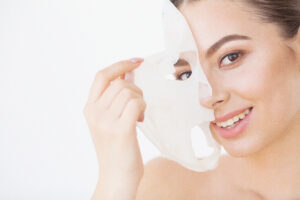 Sheet Mask Is The Shining Star In Cosmetic Market
According to a new report published by Allied Market Research titled, " Sheet Face Mask Market by Product Type, Price Point and Distribution Channel: Global Opportunity Analysis and Industry Forecast, 2019–2026," The global sheet face mask market size was valued at $206.0 million in 2018 and is anticipated to reach $392.1 million by 2026, with a CAGR of 8.76% during the forecast period. The cotton/microfiber sheet segment was the highest contributor to the market, with $62.4 million in 2018, and is estimated to reach $107.5 million by 2026, at a CAGR of 7.4% during the forecast period.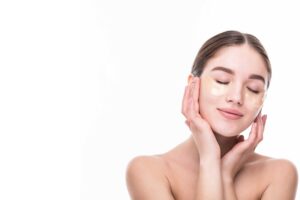 Various Types Of Sheet Mask with Innovative Technology
Sheet masks are made of cotton, hydrogel or bio-cellulose and are infused with active ingredients serum. Sheet face masks provide long lasting effects and easy to carry when traveling. In order to provide different country, weather and skin type market, which has resulted into increased adoption of new technologies by manufactures operating in sheet face mask market. Ventures Cosmetic Offers various types of sheet from oem cotton fiber face mask, oem biodegradable cotton face mask, oem tencel sheet face mask, oem hydrogel face mask to oem bio-cellulose face mask, and oem clay mask.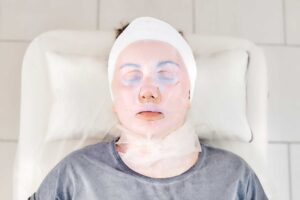 Eco-Friendly Bio-Cellulose Grows Up Fast
According to the Vegan Sheet Mask demand for more environmentally friendly and pursue to have Cruelty free, Paraben free formula face mask. Trend Bio-cellulose an ultra-fine fiber that is biodegradable is increasingly used as the base for skin masking products. Known for its ability to retain water at higher levels than alternatives, this material caters to consumers seeking self-care rituals that prioritize both efficacy and their eco-conscious values. So the Bio-Cellulose Face Mask is going to expand since it is the most natural material and premium face mask. The Global Bio- Cellulose Market reaches at USD 36.96 Billion in 2020 at a CAGR of 9.49% over the period between 2015 and 2020. Bio-cellulose masks market will reach at a growth rate of CAGR 13.10% for the forecast period of 2020 to 2027. Increasing awareness regarding the benefits of sheet masks such as skin hydration and anti-aging are driving the growth of the market.
Over the last few years, personal care has become somewhat of a luxury treatment, and a way for consumers to express and enjoy their wealth. As a result, consumers are not only look for base skincare or luxury ingredient, but what's considered to be the most effective and vegan formula at this moment. 
Start your own brand now, we support every new startup with LOW MOQ OEM Face Mask, LOW MOQ Private Label Sheet Mask. Our team will help you to design your package, to customize your own formula and arrange the shipping, so easy to start your own face mask brand from Ventures Cosmetic even you never did before.
Data Source from: https://www.alliedmarketresearch.com/press-release/sheet-face-mask-market.html