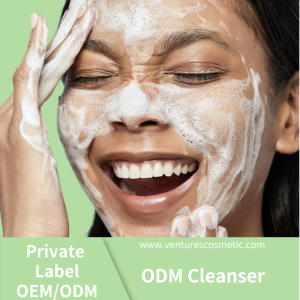 What are Amino Acids?
Amino acids play a key role in maintaining one's overall health and having healthy skin simply because they are the building blocks that contribute to every process that happens in our skin.
Skin-friendly cleansing agents derived from these acids help to promote cellular repair and rejuvenate the skin. 
Amino Acids Cleanser washes away all traces of dirt, grime, pollutants, and makeup thoroughly in just one simple step. This product will significantly reduce your yearly makeup remover bill as you don't need a separate makeup remover!
Compare to other cleanser, amino acids cleanser is close to the PH of human skin, more skin-friendly, easy to rinse off, no residue, safer to people, also biodegradable, environmentally friendly.
V.S. Soap-based, SLS/SLES Cleanser 
There are three chief types on the market: soap-based, SLS/SLES, and amino acid-based. As amino acid is the building blocks of protein, the amino acid-based formula is more skin-friendly and environmentally friendly.
Soap-Based cleanser is easy to get rid of oil, and mush bubble, but it is strongly alkaline, make the skin dry, that is easy to destroy skin barrier.
SLS.SLES Cleanser is chemical base formula, it is easy to leave residual, cause skin Irritation, difficult to degrade, harm to the environment.
Using Amino Acids Cleanser, the skin will feel moist, ultra-hydrating, brightening and non-dry after cleansing. Also it is suitable for all skin type, even sensitive skin.