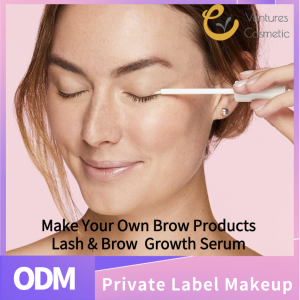 Eyelash & Brow Growth Serum
Our all-natural lash & brow growth serum to help you obtain longer, stronger, and fuller lashes and brows. With the aid of natural vitamins, extracts, and another excellent ingredient, you should see a noticeable difference in the length, thickness, and fullness of your eyelashes in 1-2 weeks.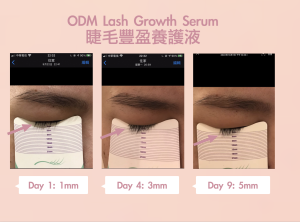 Amazing Result in 7 days
GROWTH OLÉOACTIF®: Made of powerful molecules from roselle flowers (Hibiscus sabdariffa) and safflower florets (Carthamus tinctorius) extracted in sunflower oil. It is patented green ingredients, with COSMOS certified.  GROWTH Oléoactif® is a multifunctional botanical complex that targets the biological pathways involved in hair follicle life cycle.
Anti-hair loss prevention and treatment for men and women, hair rejuvenation, care for thinning and devitalized hair, anti-aging care, hair and lash growth, hair and lash strengthening, hair and lash beautifier. Hair care products: serum, lotion, mask, leave-on conditioner, styling gel. Lash care products: make-up, mascara, eyeliner, primer.
AKOSKY AZUKI: Active from Fresh Organic Mung bean and Red Clover Sprouts Concentrate. Amplifies the growth cycles of hair follicles with the power of natural plant effects. Use it against hair loss, it supports the healthy functioning of the scalp and the hair follicles within several points. Clinical studies show improvement of hair density and increase of active hair follicles after 28 days.