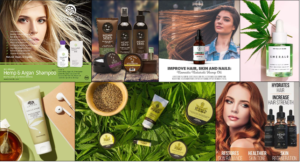 Why Is CBD Skincare Becoming The Next Big Beauty Trend?
The global CBD skin care market is expected to reach USD 1.7 billion by 2025, according to Million Insights, registering a 32.9% CAGR over the forecast period, from 2019 to 2025. Increasing awareness related to the healing properties of CBD infused beauty products is majorly driving the market growth.
CBD skincare based products has generated a revenue of USD 147.0 million, in 2018. North America accounted for largest market share of more than 40.0% in 2018, owing to high demand and legalization of cannabis in U.S. and Canada. A lot of big brands launches CBD skincare as well. You are not to late to jump into the market, create your own private label CBD skincare by Ventures Cosmetic.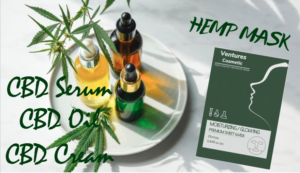 What is the Benefit of CBD/Hemp Skincare?
CBD diffuses reactivity in skin, redness, wrinkles by telling skin cells to behave more calmly and boots moisture. 
CBD Helps Acne-Prone Skin & Smoothing 
CBD contains many compounds with oil-reducing, anti-inflammatory, and antimicrobial properties that help improve acne. While CBD helps create sebocytes, which helps protect our skin.
Cannabis plant helps antibacterial and antifungal properties. This could help prevent acne due to infections on the skin. CBD also treats the appearance of acne scars.
CBD Helps Anti-Aging and Anti-Wrinkles
The antioxidant and anti-inflammatory properties of CBD help prevent the appearance of aging in the skin. Improves skin texture by reducing flakiness. Restores epidermal homeostasis for more vibrant, healthy skin.
CBD Helps Hydrating & Moisturizing
CBD is effective for dry, dehydrated skin, CBD oil can help soothe skin and reduce the appearance of irritation. It enhances skin moisture & hydration to maintain a healthy & balanced condition.
What can I start for my CBD/Hemp Skincare?
CBD Facial Cleanser, CBD Goat Milk Body Cream, CBD Body Lotion, CBD Facial Oil, CBD Facial Mask, Hemp facial Mask, CBD Facial Cream, CBD Facial Moisturizer. CBD Essence Toner. We do have our own lab team to create your own formula of CBD Skincare Collection. Start your private label CBD Skincare, OEM Hemp Skincare now. All kind of skincare products we can offer and support LOW MOQ.
Reference picture from : TRI-K Group Hemp Tein Z NPNF® 2019