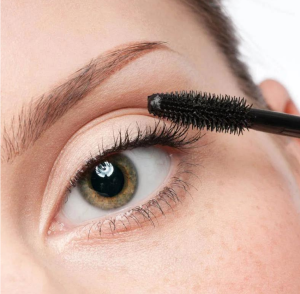 In the world of beauty, long, voluminous lashes have always been a symbol of allure and confidence. Now, imagine having the power to enhance your lashes not only with stunning, long-lasting mascara but also with a wealth of nourishing ingredients. Welcome to the future of lash enhancement with our groundbreaking Long-Lasting Mascara.
Mascara That Stands the Test of Time: Our Long-Lasting Mascara is a game-changer, designed to keep your lashes looking flawless all day and night. Say goodbye to smudging, flaking, or fading – this mascara stays put.
The Power of Nourishment: Beauty should do more than enhance; it should also nourish. Our mascara contains a unique blend of hydrating Hyaluronic Acid (HA), skin-loving Vitamin B3, and lash-strengthening Peptides. It's a mascara that cares for your lashes as it enhances them.
Say Goodbye to Makeup Remover Oil: Tired of struggling with stubborn mascara that requires makeup remover oil? Our Long-Lasting Mascara is easily removable with just water. Effortless makeup removal has never been this satisfying.
Longer, Fuller Lashes: With each application, your lashes will not only appear longer and fuller, but they'll also become stronger and healthier over time. It's a beauty investment for lashes that truly stand out.
Nourishment in Every Stroke: When you apply our mascara, you're not just enhancing your lashes; you're giving them a dose of essential nutrients. HA keeps them hydrated, Vitamin B3 enhances their vitality, and Peptides promote their resilience.
All Eyes on You: The eyes are the windows to the soul, and your lashes are the curtains that frame them. Make a statement with lashes that captivate and mesmerize. Our Long-Lasting Mascara will turn all eyes your way.
Customize Your Mascara: Just like no two sets of lashes are alike, neither should your mascara be. You have the option to customize your mascara, ensuring that it aligns perfectly with your brand's values and your customers' desires.
Quality You Can Trust: Our Long-Lasting Mascara is manufactured to the highest quality standards, providing an effective and safe solution for all lash types.
Your Brand, Your Identity: Your brand deserves products that distinguish it from the crowd. With our customization mascara, you can establish a unique identity in the beauty market and offer your customers an exceptional lash-enhancing experience.
Lashes that Last, Beauty that Cares: Unleash the potential of your lashes with Long-Lasting Mascara that combines longevity, nourishment, and ease of removal. It's the mascara that makes your lashes a work of art.
Elevate Your Lashes: Don't miss the chance to offer your customers a mascara that enhances their beauty and nurtures their lashes. Customize your Long-Lasting Mascara today and let your brand be the one that stands out in the world of beauty.
Get ready for a mascara experience like no other. With our Long-Lasting Mascara, you can enjoy lashes that turn heads and ingredients that care for them. Make the switch today and elevate your lash game to the next level.