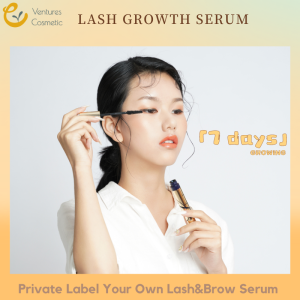 Are you ready to embark on a journey to create your own brow brand? Your dream of a personalized line of brow products is now within reach, and it's easier than you ever imagined. Say hello to our comprehensive Turnkey Solution, designed to bring your unique brow brand to life.
Tailor-Made Formulas: Your brand is special, and so should be your brow products. With our Turnkey Solution, you can customize the formulas of your brow pencils, brow growth serums, brow gels, and more. Create the perfect textures and finishes that resonate with your brand's identity.
Color Your World: Brow products should cater to all shades and preferences. Personalize the colors of your brow cosmetics, ensuring they suit a diverse range of individuals. Whether you want to create natural shades or bold, vibrant options, the choice is yours.
Your Logo, Your Identity: A strong brand identity begins with a recognizable logo. Our Turnkey Solution allows you to prominently feature your logo on the packaging, making your products instantly distinguishable in a crowded market.
Package with Perfection: Don't settle for ordinary packaging. Design and customize your packaging to reflect the essence of your brand. From sleek and minimalist to colorful and vibrant, your product's packaging will capture the attention of your target audience.
Versatile Brow Range: Our Turnkey Solution covers all things brows. You can develop a comprehensive range of brow products, including brow pencils for precise definition, brow growth serums for nourishment and enhancement, brow gels for a polished finish, and even brow tweezers for grooming and shaping.
Quality Assurance: We understand the importance of quality. Rest assured that the brow products created through our Turnkey Solution adhere to the highest quality standards, ensuring that your customers receive products they can trust.
Your Vision, Our Expertise: We're not just providing a turnkey solution; we're partnering with you to bring your vision to life. Our team of experts will guide you through the process, from formulation to packaging, ensuring that your brand is presented exactly as you envisioned.
Redefine Brow Beauty: With your own brand, you have the power to redefine brow beauty. Create products that cater to a wide audience, embrace diversity, and emphasize individuality. Your brand can inspire and empower individuals to express themselves through their brows.
A Brand That Stands Out: In a beauty industry that's constantly evolving, your brand deserves to stand out. Our Turnkey Solution is your ticket to creating a brow brand that's unique, appealing, and memorable.
Your Dream, Our Expertise: Your dream of launching your own brow brand is now a reality. Let our Turnkey Solution turn your vision into a flourishing brand that leaves a lasting impression.
Start Your Brow Journey: The world is waiting for your distinctive line of brow products. Begin your brow journey today with our Turnkey Solution and craft a brand that sets a new standard in brow beauty.