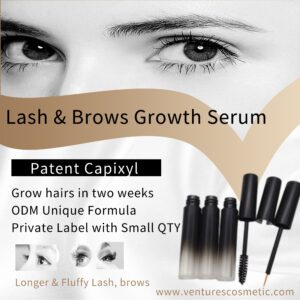 Eyelash & brow hair is damaged, inborn short hair?
Help growing

longer, full, thicker, and fluffy eyelash, brow hair.

Improve your hair conditioners, grow hair faster than before and

strengthen, to avoid breaking.

Nourish your hair and make it Healthier.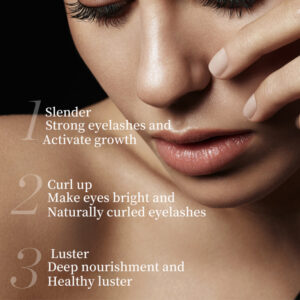 CAPIXYLTM (Acetyl Tetrapeptide-3)

This peptide has a direct effect on hair follicle,

remodeling signal

will increase the size of hair follicle for better hair anchoring and vitality.

It

stimulates dermal papilla extracellular matrix proteins

thus having a direct effect on

hair follicle size and better anchoring.

It can strengthen strands and target the causes

of hair loss.
Copper Peptides
Increase hair follicle size and inhibit follicle death.

Copper peptides not only play a significant role in regenerating new hair growth, but they can also make your existing hair look and feel thicker by increasing the follicle size.

The hair will have a

thicker and fuller appearance

.
Trifolium Pratense (Clover) Flower Extract
Red Clover Extract significantly

 increased

anagen hairs 

by reducing inflammatory reactions and stimulating protein synthesis in the hair follicles.
Promote healthy hair growth, sooth inflammation and scalp conditions, and

leave hair smooth and shiny.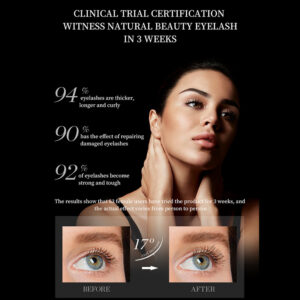 Silkworm Cocoon Extract
Genetically-engineered silkworms

produce

collagen alongside silk

.

When silk extract is applied to the skin with other ingredients, it absorbs the sebum, toxins, and keratinaceous debris. At the same time, the active compounds leech out and get into the deeper

layer of the hair.

It can boost the moisturizing properties, make your hair more softer, and effectively improves you to

produce collagen, so you can renew your hair quicker than original.
Allantoin & Hyaluronic Acid
Contains an active moisturizer to support the elasticity of your natural collagen. It is

high in moisture to address hair dryness

and leave the hair moisturized & healthier.

Keeps your hair moisturized and prevents dryness and irritation, also makes your hairs smooth.

To have a healthier hair.

Volunteer 16, 4 weeks 
Lash hair grows 0.7cm, and increase 20% qty hairs!!!!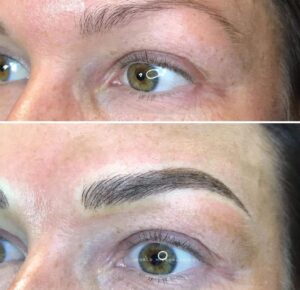 Volunteer 16, 4 weeks 
Brows hair are getting more thicker, longer, and fluffy.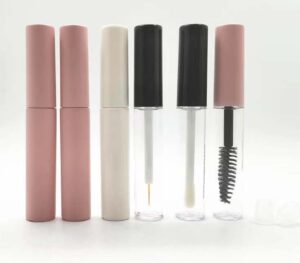 Package can be the brush like lipgloss or eyeliner, we can make your own brand logo and own color on the tube. Start your own lash & brows growth serum, lash extension serum, lash enhancer serum from small qty, 1000pcs.