Premium Hydrogel
Pumping
Lip Mask  
Natural Marine Plant Extract 100% Made By Serum
Hydrogel extracted from various marine plants(Seaweed) and Polysaccharides. Each monosaccharides has its own benefit for skin, including anti-bacterial, anti-oxidation, moisturizing. The unique material of hydrogel mask is biodegradable and Eco-friendly.
Make Your Lip More Soft and Sexy
The hydrogel mask infused with essence, all made by serum without cotton sheet. When sensing skin temperature, it will slightly melt and release essence to the lip. We add some active ingredients like Hyaluronic Acid and Collage to make your lip pumping and nourishing.
Ultra-Moisturizing and Fit Perfectly
Rich in natural plant extract which makes it is very skin-friendly and suitable for sensitive skin, especially after-surgery., The texture is ultra soft and smooth. Hydrogel sticks on face perfectly, which can release serum directly and lock moisture.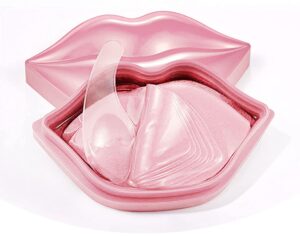 Type one : Lip Mask in the Jar (30pcs)

Type Two : Lip Mask in the Pouch/Sachet (1 pc)
We can offer two different package and customize formula and color for you, includes transparent, white, gold and pink. OEM/ODM your own hydrogel lip mask now.