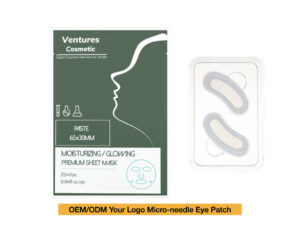 What is Micro-Needle Eye Patch?
Micro-needle can be used under your eyes to promote collagen and solve all your eye problems, which can lead to firmer, more youthful-looking skin. But it also can be used for your smile line or forehead line as well.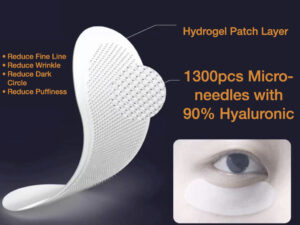 How does Micro-Needle Eye Patch work?
The patch is the hydrogel material for the base sheet, and use the high-technology to put the needle on the top. It contains 1300pcs micro-needle with  90% Hyaluronic Acid.
Instead of metal needles, the patches use self-dissolving "needles" to melt down the skin's surface, that let the serum penetrate into skin's surface layers to help hydrate, firm, boots collagen and smooth the appearance of fine lines around the delicate eye area.
Main Benefits 
✔Reduce the wrinkle, fine line nearby eye area
✔Reduce the puffiness and dark circle for your under eye area
✔Boots collagen to make your eye rejuvenate and lift under-eye skin
✔Give moisturizing, brightening and glowing look.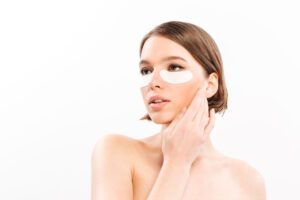 How to use
1. Remove the protective flayer, take care not to the needle area
2. Attach the patch to the desired area and press it hardly
3. Stay at least 2 hours. You can use during sleep time
One time use, and recommend 2-3 times a week
Create your own innovative and effective eye patch for your clinic brand, without going to the clinic center for the collagen shot or surgery, use the micro-needle eye patch for home treatment! Private Label Your Own Micro-needle eye patch now.