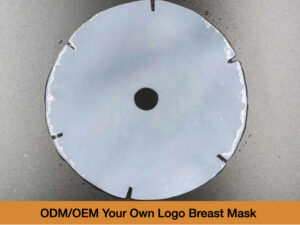 Brightening & Moisturizing Breast Mask
We can do all kind of breast mask with tencel sheet or bio-cellulose sheet, also customize your own shape. Add hydrating ingredients like HA, Vitamin B3, Vitamin C to glow your breast skin. Using a sheet mask every day can help boost your skin's hydration levels, as leaving the mask on the face for a certain period helps push the ingredients into the skin. 

Bigger Firming Breast Enhancer Serum & Cream 
We can make the serum or cream with active ingredients to boost your breast, make them becomes bigger. We formulated with Ginseng extract, fistula flower extract, seaweed extract and criste marine. 
Ginseng has extensive pharmacological activities and specific mechanisms of action. Ginsenosides can inhibit ROS production, stimulate NO production, increase blood circulation, ameliorate vasomotor tone, and adjust lipid profile, to make your breast bigger. 
Fistula flower extract was investigated in order to determine the effects of the extract on collagen, HA and melanin production. To make your breast look younger and more elasticity. 
Criste marine grows alternately submerged in the sea waves and spray, then baked by the sun, which enable it to withstand all that environmental stress and renew damaged areas, creating new cells, tissue and plant structures where they're needed. It is not only moisturizing but also provide nutrition for your skin. 
Seaweed Extract is packed with all your skin's favourite vitamins and minerals, and helps to soothe, soften, and reduce sensitivity. Because seaweed cells are surprisingly similar to skin cells, it protects and maintains your skin's natural balance, defending against irritation.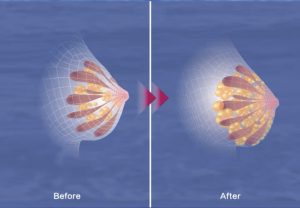 Make your own breast mask to help your breast skin more hydrating and brightening, create your own breast cream, breast booster oil, to enhancer your breast to make them bigger.