From An Eyebrow Makeup Kit Routine for Beginners & OEM/Private Label Your New Brand Collection
A killer set of brows is one of the biggest beauty trends at the moment. Not everyone is born with perfect brows, but getting brows that look thick and full can be achieved by using the right eyebrow makeup. Girls want her brows to look as natural as possible. Follow the below eyebrow makeup tutorials for beginners below, only 3 kits beginner set. You are good to start your own brow brand.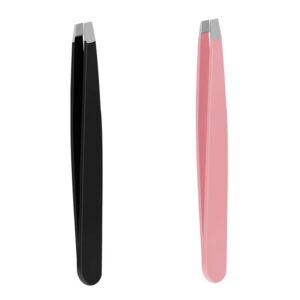 Step 1 #The Tweezers
Tweeze your brows in perfect shape and Brush up your brows
Use the Tweezers to remove individual brow hairs, pulling in the direction the hair grows naturally to ensure proper removal without leaving gaps in the brow.

To avoid over-tweezing, use eyebrow pencil to highlight areas you want to tweeze.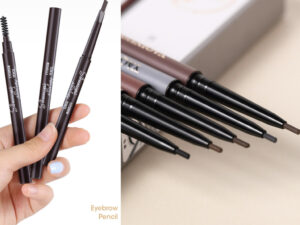 Step 2 #The Brow Pencil 
Make your brows with natural color and perfect angle 
Use your eyebrow pencil to help map out your brows.

Trace your arch, use the angled edge of the brush that comes with your brow pomade and connect the dots—or dashes. Make sure to draw straight lines between each dash to create a sculpted arch.

Dip the angled-edge of your brush into your brow pomade to add color to the area between your outline.

Use your eyebrow pencil to draw hair-like strokes throughout your brows. Once you've finished, use the spool end of your eyebrow pencil to blend everything out for a natural look.  Then, use the hair-stroke technique to complete the brow look.

We do private label Triangular tipped retractable eyebrow, private label Ultra-slim, retractable eyebrow pencil, and private label Waterproof eyebrow pomade. All kind of types, customize your own vegan, cruelty free free, parabens free, alcohol free formula. 

Step 3 #The Brow Gel #The Brow Freeze
Sculpts every hair in place for the feathered-looking brow
Apply to brows starting on the inner edge and working outward. Use short upward strokes in the direction of hair growth and to sculpt brow hairs into your desired shape and lay brows down flat.

For natural-looking brows, apply the lighter shade in the front of the brow and the deeper shade from the arch (middle) to the tail (end).

We do Private Label Brow Gel like Refy Brow Sculpt and Private Label Anastasia Beverly Hills Brow Freeze in Jar. Customize your own preference type package. 
From package, formula to color, we do have a professional team to support you, by our designer, innovative R&D team to help you to create your amazing brow brand. One stop, total solution OEM makeup manufacturing service from Ventures Cosmetic. 
Even you want to become the next ABH, you can provide the product for us to help create the similar nice vegan, cruelty free free, parabens free, alcohol free formula.