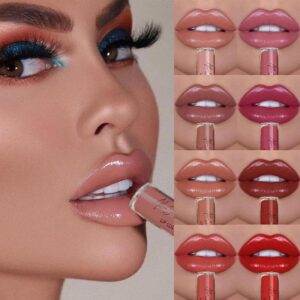 The lip heaven private label lipsticks are beautiful and turns the ordinary into the extraordinary. You can find many different types of high quality lipstick at Ventures Cosmetic, helps create your own amazing private label OEM makeup line.
From the outer package, formula to color, we support you startup your own brand from zero to full collection. We do have our own professional R&D team to create your ideal and unique color, and vegan, paraben-free, cruelty free formula. Also, reliable supplier to offer high quality package.  
What are the different between each type of lip makeup?
#Lipstick
An ultra-comfortable lipstick with the perfect amount of nourishing & full color. In a range of easy-to-wear shades for lip types. 
#Matte Lipstick
A smooth ultra-matte finish and comfortable wearability. Available in a wide range of tones, bright accent shades and bold colors, this essential matte lipstick lets you create natural lip looks. 
#Satin Lipstick
Its weightless and translucent halo reveals the lips' natural beauty. With its fine and delicate waxy finish, the satin lipstick enhancer melts over the lip. 
#Lipgloss #Liquid Lipstick
Infuses lips with intense color while providing a velvet matte finish with lasting hydration and comfort. 8-hrs long-lasting wear in your lip. 
How to make your ideal color?
So more actual sample you provide, we can make more close color to your ideal one. Bring your best color batch for us, we will make sure to create the same color and texture for you. To provide you the best OEM/ODM makeup service, Formulated with Vegan Lipstick, Paraben-Free Lipstick, Cruelty Free Lipstick and start with the LOW MOQ Private Label Makeup Manufacturing. 
What are packages options?
Offers various and full line of lipstick containers, lip gloss tube, lip balm tubes from our contract manufacturing with reliable, high-end quality and wholesale price.