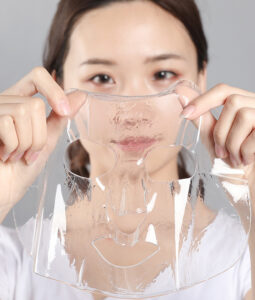 Invisible Hydrogel Mask
Scientifically formulated with a unique second skin technology, the innovative Hydrogel Mask is made from marina extract, and perfectly fits facial contours, instantly quenches dry skin, leaving it hydrated, smooth, and supple.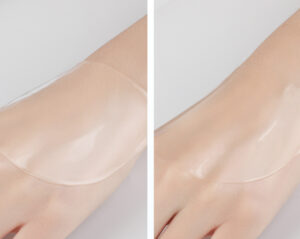 Absorb Serum Perfectly 
When you apply hydrogel mask on your face, leave it for 20 mins, by your skin temperature, it would melt slightly and all serum and active ingredients would penetrate into your skin, absorb perfectly. Unlike the cotton sheet mask, serum will evaporate to air, not well absorb directly into your skin.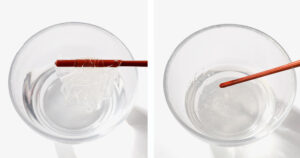 Biodegradable Material  
It will 100% melt in hot water, it is a green, no pollution, friendly material for your vegan skincare concept.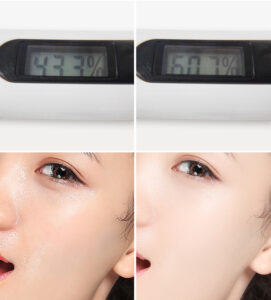 48 hrs Long-lasting moisturizing 
Red Algae : Red seaweed are rich in protein, vitamins and antioxidants. It has outstanding moisture-retaining properties and promotes a healthier skin barrier and helps replenish the skin's natural hydration.
Chondrus Crispus (Carrageenan) : The hydrophilic molecules in this seaweed provide optimal and natural hydration, which protects, softens and soothes your skin. Chondrus crispus is rich in fatty acids and phenols that preserve the skin's natural protective film and fights dryness.
Hyaluronic Acid : HA supplements can help increase skin moisture and reduce the appearance of fine lines and wrinkles. Topical treatments can soothe redness and dermatitis, while injections can make skin appear firmer.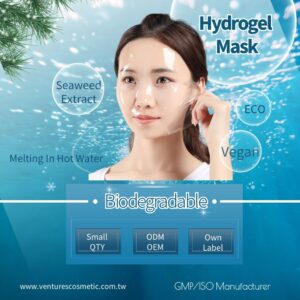 With so many different hydrogel masks available on the market, seek out key ingredients to meet your specific brand story & concept. Dry, thirsty skin? ODM/Private Label Your Own Hydrogel Mask, we always can customize your own unique formula, support you to create a vegan, paraben-free and green facial mask, biodegradable sheet mask.