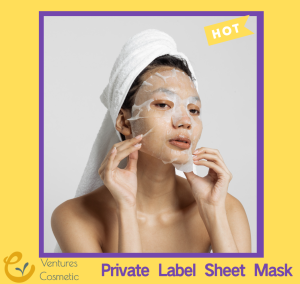 In the world of skincare, quality and innovation are paramount. At our state-of-the-art skincare factory, we've set out to redefine the industry by offering a comprehensive range of high-quality sheet masks and empowering you to create your very own sheet mask brand. We are committed to excellence in every aspect, making us the ideal partner for your skincare journey.
Unparalleled Expertise
One of the cornerstones of our skincare factory's success is our team of experts. With years of experience in the skincare industry, we have honed our skills to deliver sheet masks that meet the highest standards of quality, safety, and effectiveness. We're constantly researching and developing new formulas to keep your brand ahead of the curve.
Comprehensive Range of Sheet Masks
When it comes to sheet masks, variety is key. Our skincare factory boasts an extensive selection of sheet masks, each designed to address specific skincare needs. From hydrating and brightening masks to anti-aging and soothing treatments, we have it all. You can choose from our range of existing sheet masks or work with our experts to create a custom formulation that aligns perfectly with your brand's vision.
Quality Assurance
Quality is non-negotiable for us. We understand that your brand's reputation depends on the skincare products you offer. That's why we employ rigorous quality control measures at every stage of production. Our ingredients are sourced from trusted suppliers, and our production processes adhere to the highest industry standards, ensuring that you receive top-notch sheet masks every time.
Private Labeling and Branding
One of our standout features is our commitment to helping you build your own sheet mask brand. We offer private labeling services that allow you to create a unique brand identity. You can customize everything from the packaging to the formulation, ensuring that your brand stands out in a competitive market.
Flexibility and Customization
We understand that every brand is unique, and we embrace that diversity. Our skincare factory offers flexibility and customization, so whether you're a startup or an established brand, we can tailor our services to meet your specific needs. We're here to support your brand's growth and success.
The Future of Skincare
At our skincare factory, we don't just make sheet masks; we create opportunities for brands to thrive and innovate. We're invested in the future of skincare, and we're excited to be part of your brand's journey.
If you're ready to take your skincare brand to the next level, choose our skincare factory as your trusted partner. Together, we'll make your vision a reality, delivering the highest quality sheet masks that will have your customers coming back for more. Experience the future of skincare with us.